Experience matters. That's why many patients travel from out of state or even outside of the U.S. to the Center for Disc Replacement, part of the Texas Health Center for Diagnostics and Surgery in Plano, Texas.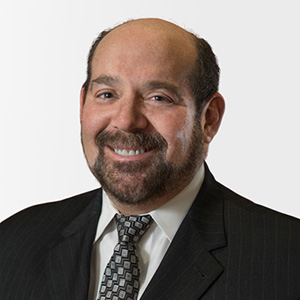 Patients want to take advantage of the Center's more than two decades of experience in artificial disc replacement.
"We've been doing artificial discs since 2000, so we now have 23 years of experience," said Dr. Jack Zigler, M.D. a spine surgeon at the Center for Disc Replacement. "We've done both cervical and lumbar disc replacements. We've participated in many F.D.A. studies. We've actually implanted many different types of artificial disc, including some before they were widely available."
Among the artificial disc implants now on the market, surgeons at the Center for Disc Replacement served as investigators for most of them. Over the past 23 years, the Center has performed about 6,000 implantations for about 5,000 patients.
Many patients have heard this advice: choose a surgeon who has performed the type of surgery you need many times. However, Dr. Zigler says it's also important to consider the entire surgical team.
"Yes, it's important to choose an experienced surgeon, but it's more than that," he said. "It's the team in the operating room who needs to be very familiar with the procedure. It's the people who are taking care of the patient afterward in the recovery room. It's the nurses who take care of the patient for the one or two nights that they typically stay after surgery. You want to go someplace where there is that expertise."
He adds that the Center for Disc Replacement enjoys a very stable staff.
"We have not only artificial disc replacement surgeons who've been here for 23 years, but we also have operating room personnel and nurses in the recovery room and on the in-patient floor who have been here for many years," he said. "We have a team of people who like working here, who like taking care of patients who have this kind of surgery. They know how to deliver outstanding care."
Many patients notice that experience and dedication.
"Two things patients often tell us afterwards are, number one, 'I should have done this sooner,' and number two, particularly with patients who travel here, 'This was the best medical experience I've ever had,'" said Dr. Zigler. "That just makes us feel great."
Until the advent of artificial disc replacement, many patients had just one option: fusion surgery.
"In 2000 and 2001, we were the very early investigators into this brand-new technology of artificial disc replacement," said Dr. Zigler. "We were lucky enough to participate early and to enroll patients in those early studies. We've been following those people for so long, and we saw what wonderful results we were getting, when we chose patients appropriately for the procedure."
Soon, it became clear to the four artificial disc replacement surgeons that patients who underwent disc replacement were getting better results compared to fusion surgery.1 That's when they formed their specialized practice, the Center for Disc Replacement.
"We've concentrated on talking to patients about disc replacement and on continuing to do scientific research and publication," said Dr. Zigler. "We are more convinced than ever, after doing this for 20 years, that this was a good decision. For those patients who are appropriate candidates for disc replacement, this is a technology that will help people better than fusions."23
Because of the team's strong experience base, many patients choose to travel to Plano for the procedure. The Center for Disc Replacement's Travel Program assists those patients with travel arrangements. Each patient is assigned an individual patient navigator, who serves as a point of contact. Many consultations, before and after surgery, can be handled via telemedicine.
"We started the Travel Program before the pandemic, but the pandemic pushed us to really refine it so that patients make fewer trips to Plano," said Dr. Zigler. "We now have the ability for potential patients to send in their records and their images in advance. We're happy to review those records and to tell patients whether it's worthwhile to continue their search with us. And in some cases, we urge them to stay close to home because they can get the same kind of surgery there.
"Our Travel program has really resulted in making this surgery accessible to a lot of patients outside the Dallas-Fort Worth area," Dr. Zigler added. "And we've been doing this for long enough that we're very comfortable providing that kind of care."
If you are considering spine surgery, take a few minutes and complete our disc replacement assessment or download our disc replacement reference guide to find out if artificial disc replacement could be right for you.
[1] https://pubmed.ncbi.nlm.nih.gov/23082849/  
[2] https://www.ncbi.nlm.nih.gov/pmc/articles/PMC4360606/
[3] https://journals.lww.com/spinejournal/abstract/2007/05150/results_of_the_prospective,_randomized,.2.aspx