At Texas Health Center for Diagnostics & Surgery, your care and comfort is of the utmost importance. Knowing what to expect prior to your procedure will help you have a better overall experience.
Before Surgery
Your physician's office will schedule your procedure.  You will register for your surgery on the day of your procedure.  Plan to arrive at the hospital 1 1/2 hours prior to your surgery unless otherwise specified. 
Please follow these instructions unless instructed otherwise by your physician:
Do not eat or drink anything (including water), smoke, or chew gum after midnight the night before your surgery. Doing so might delay or cause unnecessary complications during and after your surgery.
You may brush your teeth the morning of your surgery but do not swallow water.
Do not wear contact lenses on the day of surgery. You may wear dentures and eyeglasses until you are prepared for surgery.
Wear loose-fitting clothing that can be folded and easily stored. Leave jewelry and valuables at home.
Bring your insurance card, driver's license or other identification on the day of surgery.
Children having surgery may bring a special toy. Parents of small children should bring an empty bottle and a clean diaper.
If you are taking medications for asthma, blood pressure, diabetes, cardiac reasons or using blood thinners, please contact your physician for guidance on taking these medications prior to surgery. This also includes over-the-counter medications such as aspirin, ibuprofen, or herbal supplements. Bring a complete list of medications you take with you on the day of surgery.
It is recommended that patients use Chlorhexidine Gluconate (CHG) prior to surgery.  Chlorhexidine is often used to disinfect the skin prior to surgery and prevent infections.  Please click here to review the instructions:  English version and Spanish version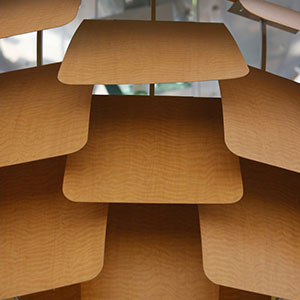 Pre-testing
You may be instructed by your physician to visit the pre-assessment testing department prior to your surgery. During your appointment, the staff will be happy to answer any questions regarding the process surrounding your procedure. To schedule an appointment, please call (972) 403-2700.
After Surgery
You will need to make arrangements for someone to drive you home after your procedure. For your safety, you will not be allowed to leave the facility alone. Before you leave, a nurse will discuss your care while you recuperate at home.
Staying Overnight
The hospital features 18 all-private suites for patients who need to stay overnight or for a few days to recuperate. Patients enjoy comfortable surroundings, hotel-style room service meals as well as personalized care during their stay.
Tours
The more familiar you are of your surroundings, the more relaxed you will be on the day of your procedure. If you are scheduled to have surgery and would like a tour of the facility, contact our patient-family liaison at scheduletours@thcds.com or (972) 403-2820.
If you have questions, call the pre-operative nursing staff at (972) 403-2750.