The Center for Disc Replacement at Texas Health Center for Diagnostics and Surgery in Plano, TX, has been on the forefront of many of these advances, supporting research, fellowships and clinical trials that enabled many emerging technologies for spinal conditions.
But the future looks even brighter. New and improved methods of surgery, along with technological and biological advances, are on the horizon.
New Techniques
New back surgery techniques offer relief to people who suffer from debilitating spinal conditions. Typically, surgery isn't recommended unless the pain is severe and other, more conservative treatments (such as pain medication or physical therapy) have been tried and failed to produce relief. 
How many back surgeries are performed each year? More than 1 million instrumented spinal procedures are performed in the U.S. annually, according to an iData Research report.
Spinal surgeons on the medical staff at Texas Health Center for Diagnostics and Surgery currently perform many of the most technologically advanced modern surgical procedures available, including:
Artificial disc replacement surgery -- a motion preserving solution to multiple spinal conditions and an alternative to fusion surgeries, disc replacement surgery replaces a worn or damaged disc in the spine with an artificial one, allowing for maintenance of range of motion, faster return to work, less stress on adjacent discs and less likelihood for future spine surgery. Disc replacement surgery can be performed in the cervical and lumbar areas of the spine.      
Endoscopic spine surgery -- an ultra-minimally invasive spine surgery that can help relieve pain, weakness, heaviness, and/or numbness in the arms or legs.
Artificial disc replacement surgery is a key focus for Jessica Shellock, M.D., a spine surgeon on the medical staff at Texas Health Center for Diagnostics and Surgery in Plano, TX.  This procedure has provided a growing number of patients with an alternative to spinal fusion and has gained more traction as longer-term data has become available in publication.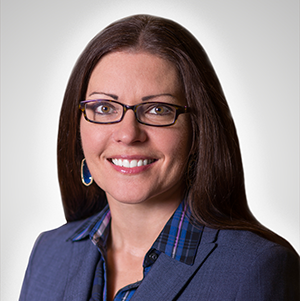 "More insurance carriers are now covering disc replacement in the cervical and lumbar spine, for starters.  In the cervical spine, most carriers are covering them in 2-level scenarios.  In the lumbar spine, we are starting to see some authorizations for 2-level replacement (which was FDA-approved in early 2020) but still have a way to go."
"We have also seen some new materials in the latest designs of these implants which have addressed some of the issues with post-operative imaging that can be problematic in the more traditional metallic components."
Dr. Shellock expects that there will be future advances in implant design and materials, so they will even more closely match the mechanics of the native disc being replaced.
What is the future of spine surgery?
Over the next five years, minimally invasive technologies such as robotics and endoscopy are expected to become an even bigger part of spine surgery. More and more procedures will be performed on an outpatient basis; in the future, hospital admission may only be necessary for complex cases on patients with significant comorbidities (additional medical problems).
While many advances have been made in recent years, the future looks even brighter. Recently, Dr. Shellock got a glimpse of that future while attending the North American Spine Society's annual gathering in Chicago.
"I was struck by how many exhibits featured technologies relating to virtual reality (VR) and artificial intelligence (AI)," she said. "What I saw was just the tip of the iceberg, but it's exciting to see how that's going to become a bigger part of spine surgery."
A key benefit of VR will be to allow surgeons to plan procedures even more precisely, even before an incision is made.
"In the same way that a pilot uses a simulated cockpit to experience flying a plane in a variety of scenarios, VR could allow surgeons to 'walk through' a case virtually, explore the patient's anatomy from different angles and plan how to place hardware even more precisely," Shellock said. "This will enhance how we can deliver care and make it safer."
Other possibilities for VR include instructing and training surgeons in new procedures and providing visual tools that will allow surgeons to explain and visualize diagnoses and treatments to patients.
"When I'm explaining to a patient about a surgery, a virtual representation will be so much more effective than a plastic model of the spine," Dr. Shellock said.
VR is just one area where Dr. Shellock sees great potential. Many types of spine surgery are now minimally invasive, requiring only a small incision. But the size of the incision doesn't tell the whole story, Dr. Shellock notes.
"As we refine these procedures, we can further minimize the collateral tissue damage, blood loss and the time spent in surgery under anesthesia," she said. "All these things make the procedures safer and less traumatic to the patient." 
These advances could mean that some patients who are high-risk, due to other medical conditions, may have more options for spine surgery in the future. Localized procedures—spine surgery conducted with only local anesthesia—might be an option for those patients who can't undergo general anesthesia, for example.
Texas Health Center for Diagnostics and Surgery is dedicated to helping patients find relief from debilitating medical conditions.  Advances in medical technology are frequent, and the physicians on the medical staff are evaluating new technologies as they become available.  Over the years, Texas Health Center for Diagnostics and Surgery has been a leader in bringing advanced technologies to the community including endoscopic spine surgery, aquablation therapy – Aquabeam Robotic Technology, disc replacement surgery and 4D parathyroid imaging.