Our Doctors

Stephen V. Hamn MD, FACS
Dr. Stephen V. Hamn is board certified and a fellow of the American College of Surgeons. He specializes in general, laparoscopic, and bariatric surgery in Plano and Frisco, Texas. Dr. Hamn's original training also included non-cardiac thoracic and peripheral vascular surgery.Dr. Hamn went to Texas A&M undergraduate graduating in three years Magna Cum Laude. He attended University of Texas Medical School in San Antonio, graduating with honors, and attended University of Missouri for residency in general surgery.
Dr. Hamn joined the Air Force after residency achieving the rank of Major. While there, he served as part of the E.L.I.T.E. team; a trauma rescue group, and was co-commander of the air transportable hospital. He also trained to become a Flight Surgeon and flew combat missions with the Air Force Pilots.
Arriving in Dallas in 1992 after his service in the Air Force, he saw a need for bariatric surgeons and was involved in the initial programs for bariatric surgery in the Dallas-Fort Worth area. Dr. Hamn has been on the forefront of general surgery and bariatrics ever since. He is regarded as an expert in the field of general and weight loss surgery.
In 1993 Dr. Hamn started offering his bariatric patients the Roux-en-y and Gastroplasty procedure. As new bariatric procedures developed, Dr. Hamn followed. He was the second surgeon in Dallas to offer lap bands and added gastric sleeve and laparoscopic bypass after the data became available. He is one of a select few surgeons in the United States to perform general surgery, Lap Band, Realize Band, Laparoscopic Sleeve Gastrectomy, and the Laparoscopic Gastric Bypass.
Dr. Stephen Hamn continues to strongly support the field of bariatrics and was an early member of the American Society of Metabolic and Bariatric Surgeons (ASMBS). He is also a member of the American Medical Association, Texas Association for Bariatric Surgery, Texas Medical Association, Obesity Action Coalition, American Society of General Surgeons, and Collin County Medical Society. He has been Voted Best of Dallas in D Magazine.
In his free time he enjoys playing the guitar, fishing, skiing, and flying. He and his wife Susan, a registered nurse, are avid animal lovers and support numerous animal charities. They also are contributors to the arts and both have been part of mission trips providing surgical care in underdeveloped countries.
A. Joseph Cribbins, III, MD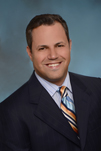 Dr. A. Joseph Cribbins, III was born and raised in Connecticut. He graduated from Fairfield College Preparatory School, a Jesuit academy in 1987 with honors. He then attended Lafayette College in Easton, Pennsylvania, and graduated magna cum laude and deans list in 1991.
From 1991 to 1995 he attended The University of Pittsburgh Medical School, winning the Orazio Dimaura scholarship for Students of Medicine, the Dr. J. Behan Prize for Outstanding Student of Surgery, and was inducted in Alpha Omega Alpha, a prestigious medical society open only to the top academic students who also show promise for leadership in their field and commitment to service to their community.
In 1995 he began his general surgical training at Northwestern Memorial Hospital in Chicago, Illinois. He was married to his wife Amy in his second year of training, and his first child was born just prior to graduation. During his time at Northwestern he won the Dr. Harold L. Method Surgical award for outstanding performance as a resident displaying surgical skill, empathy and understanding towards patients and dedication to their care.
In 2000 his family moved to Texas, and began his private practice. Initially focusing in general surgery and open gastric bypass operations, he later became the third surgeon in the Dallas area to offer Laparoscopic Gastric Bands in 2002. He currently performs Laparoscopic Sleeve Gastrectomies, Laparoscopic Gastric Bypasses, Laparoscopic Band Operations and Weight Loss Surgery Revisions. He continues to maintain a busy general surgical and advanced laparoscopic practice. He has been Voted Best of Dallas in D Magazine.
Dr. Cribbins currently lives in Frisco, Texas with his wife and three children.