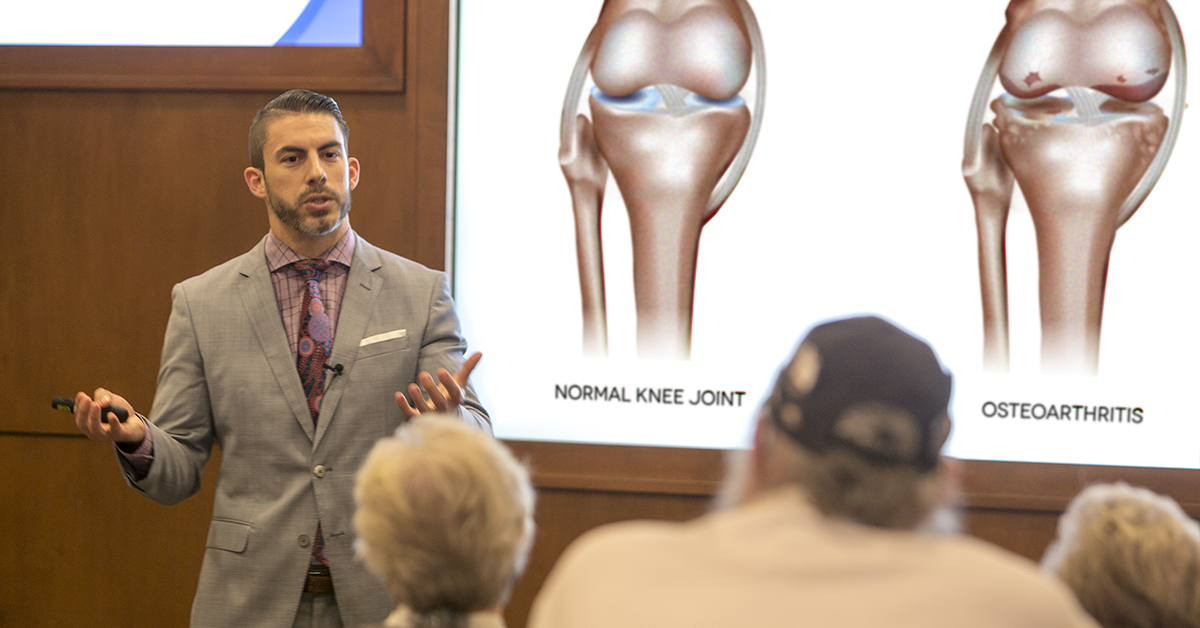 You're invited to an informative, live discussion about joint replacement surgery, led by Dr. Donald Hohman, a Harvard-trained joint replacement specialist and a physician on the medical staff at Texas Health Center for Diagnostics & Surgery.
Dr. Hohman will discuss the causes of joint pain, how to know if surgery is right for you, and how advances in modern medicine have made joint replacement a more practical care option for adults of all ages. You'll have the opportunity to ask Dr. Hohman any questions you may have, and you'll learn about the criteria for outpatient joint replacement surgery.
This event is free and open to prospective patients, their families and/or anyone who cares for an individual who may be experiencing chronic joint pain. A light dinner will be provided. RSVP now to reserve your seat!
Date:
Wednesday, Oct. 18th
Time:
6:00-8:00 p.m.
Location:
Texas Health Center for Diagnostics & Surgery
6020 West Parker Road
Plano Texas 75093
map
Questions:
For more information about the seminar or our joint replacement program, please contact Mary Anne Browne, RN, at 972-403-2843