Free Information Session with Dr. Donald Hohman
Event Information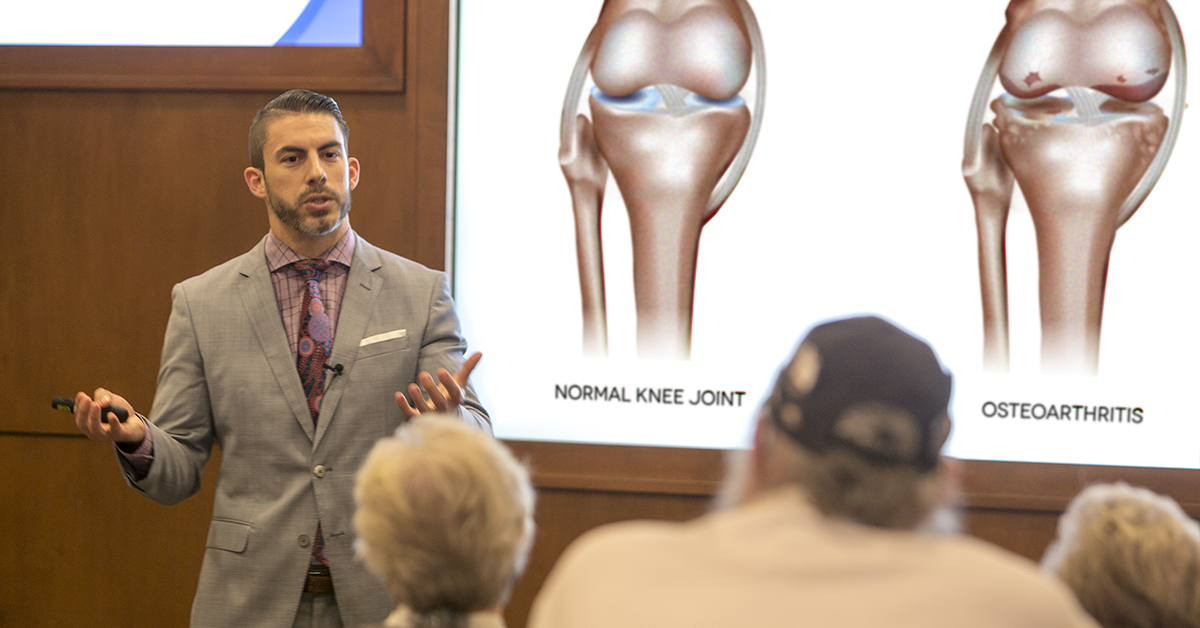 We cordially invite you to attend our upcoming live discussion about joint replacement surgery, led by Dr. Donald Hohman, a Harvard-trained joint replacement specialist and a physician on the medical staff at Texas Health Center for Diagnostics & Surgery.
In this informative seminar, Dr. Hohman will discuss the causes of joint pain, how to know if surgery is right for you, and how advances in modern medicine have made joint replacement a more practical care option for adults of all ages. You'll have the opportunity to ask Dr. Hohman any questions you may have, and you'll learn about the criteria for outpatient joint replacement surgery.
These events are free and open to prospective patients, their families and/or anyone who cares for an individual who may be experiencing chronic joint pain. Breakfast will be served. RSVP now to reserve your seat! RSVP now to reserve your seat!
Seminar Dates & Times
For your convenience, we are pleased to offer this event three times throughout the Fall. Seminar content will be the same at each event, so you only need to attend one. Specific dates, times and locations include:
Prefer to register by phone?
Call our RSVP line at 972-403-2792 with any questions or to reserve your seat(s) by phone.
Also, be sure to visit our Joint Replacement Program website for additional information, videos and a helpful E-book titled: "Everything you want to know about joint replacement surgery."
About Dr. Hohman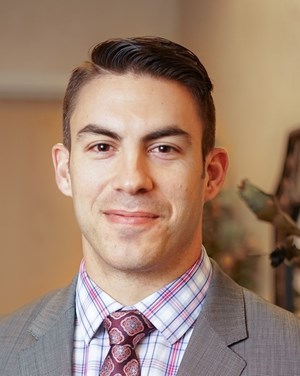 Donald W. Hohman Jr. M.D. is a board certified and a fellowship trained (Brigham and Women's hospital of the Harvard Medical School, Boston, MA ) orthopedic surgeon specializing in total joint replacement and adult reconstructive procedures of the hip and knee. Dr. Hohman completed his orthopedic surgical training at the State University of New York at Buffalo and completed his fellowship training in Adult Reconstruction and Total Joint Arthroplasty at the Brigham and Women's hospital of the Harvard Medical School, Boston, MA.
His clinical interests include optimizing primary total joint replacement procedures and outcomes for his patients. Dr. Hohman has particular interest in the management of pain and the rapid return of function around the time of surgery for his hip/ knee replacement surgeries with the use of specialized techniques, including minimally invasive/muscle-sparing direct anterior total hip arthroplasty (total hip replacement). Dr. Hohman also specializes in the surgical management of complex primary and revision total hip and knee arthroplasty/adult reconstructive procedures. His fellowship training has also provided extensive experience in the surgical management of periprosthetic fracture and infection diagnosis/management surrounding total joint replacements.
Dr. Hohman is a member of the American Academy of Orthopaedic Surgeons (AAOS) as well as a member of the American Association of Hip and Knee Surgeons (AAHKS). To ensure the highest level of evidence based, state of the art care, Dr. Hohman regularly attends and is an active participant in multiple national meetings yearly.
Dr. Hohman has offices in Plano and Dallas. He is married with a young son.